Not only does being overweight affect your major body organs, but your feet take a beating as well. Numerous studies are reflecting on the harmful effects of excess weight on our feet.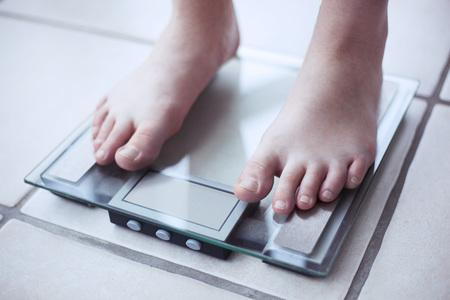 Maintaining a healthy weight can save people from a vast array of health issues and protect your feet at the same time.
Here is a list of foot and ankle issues caused by weight gain:
Pain in the arch – the foot arch tends to flatten as your weight increases.
Bunions – extra weight pushes your toes into each other, especially in closed shoes.
Hammertoes – toes tend to curl up due to excessive pressure.
Heel or Ball pain – with the extra burden falling on the heels and the balls of your feet, they are likely to become tender and experience pain.
Ankle pain – carrying extra weight can sprain your ankles and result in pain.
Arthritis – If your weight continues to increase, the onset of arthritis also increases. Extra weight speeds up the wear and tear process on your bones and muscles, exposing you to many other risks like fractures and an unstable gait.
Consult your podiatrist for a healthy lifestyle that will keep your weight under control and protect your feet from unnecessary damage.
Our team of experienced and qualified experts at Stuto Foot Specialist Podiatry can provide guidelines to reduce weight and treat the associated foot pain. Comfortable footwear, including padded insoles for shoes, custom orthotics, and physical therapy are effective ways to treat foot discomfort.
Do not hesitate to schedule an appointment with Dr. Joseph C. Stuto, Dr. Joseph A. Stuto, Dr. Lisa Fuchs, and Dr. Momna Younas at Stuto Foot Specialist Podiatry in Brooklyn, New York, to seek high-quality foot and ankle care. Call our two office locations: Brooklyn - Heights, NY (718) 624-7537 or Brooklyn, NY (718) 567-1403 right away.